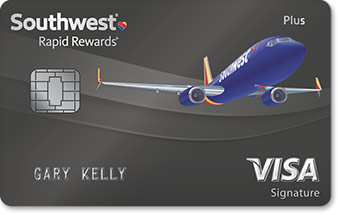 The current bonuses of 60,000 Rapid Rewards® points on the Southwest personal cards is as good as they've ever been and are ending tomorrow, October 4th. What's more, now is the ideal time to sign up for these cards if you're thinking of earning a Southwest Companion Pass early next year, which would make the pass good for the remainder of 2018 and all of 2019.
Just be aware that the Southwest Rapid Rewards® Plus Credit Card and Southwest Rapid Rewards® Premier Credit Card are both subject to the Chase "5/24" limit, which puts an upper limit on the number of new cards you have opened in the past 24 months with any card issuer. It's okay to have 4 new cards in the past 24 months, but if you have 5 new cards in the past 24 months, then it's very unlikely you'll be able to open a new Southwest personal card.
Also, if you are going for the Southwest Companion Pass in early 2018, be very careful not to reach the initial spending bonus threshold of $2,000 and earn the 60,000 point bonus before January 2018.
You can also use our tool to compare Southwest credit cards.