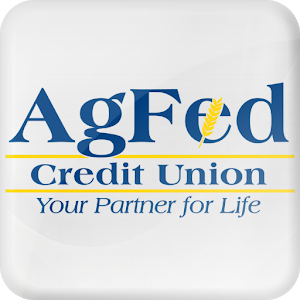 Update July 6, 2018:  As of late morning on Friday, July 6th, 2018, this offer is no longer displayed on AgFed's Share Certificates page. So it seems the offer is no longer available. It was offered for about week, just as it was previously.
For a limited time, AgFed Credit Union is again offering their 30-Month, No-Penalty CD, which goes by the name "30 Month No Penalty Special Share Certificate" on their web site, with a 2.40% APY for new money deposits. This is the highest APY we know of for any non-reward-checking, liquid deposit account in the U.S.  It currently beats the next-best, no-penalty CD, which is CIT Bank's 11-Month, No-Penalty CD, by 55 basis points. Note that when AgFed's No-Penalty CD was last offered in September of 2017 with an APY of 1.85%, the "limited time" ended up being about 1 week.  So if you're thinking of opening one or more of these no-penalty CDs, you'll want to move quickly.
If you are not already an AgFed member and do not meet their narrower membership requirements, you can become a member by making a one-time $20 donation to either The Friends of the National Zoo or The Friends of the National Arboretum.  This donation specification is an option during the online application process.  It's worth noting that, as of Thursday, June 28th, 2018, the online application process does not allow you to choose the No-Penalty CD product as the type of account you wish to open.  According to the customer service representative I spoke to, you must initially fund an AgFed savings account with the the sum of the amount(s) you wish to put in one or more of their no-penalty CDs, plus $5 to keep in the savings account, plus $20 if making a donation to meet the easy membership requirement.  Also note that if you'll be funding your account by ACH, there is a $100,000 initial transfer limit.
Here is a summary of the features and rules for AgFed's limited-time, 30-Month, No-Penalty CD:
This limited-time offer requires the deposit of new money
$1,000 minimum opening deposit
No stated maximum balance
Each no-penalty CD allows for 1 no-penalty withdrawal during the 30-month term of the CD. This penalty-free withdrawal can be for any amount up to the entire balance amount of the CD, but is not required to be the entire balance. Note that this differs from other leading no-penalty CDs offered by  CIT Bank and Ally Bank, which require you to withdraw the entire balance.
Subsequent withdrawals beyond the one allowed penalty-free withdrawal will have an early withdrawal penalty equal to 180 days worth of dividends for the amount withdrawn or, if the CD has been open for less than 180 days, all dividends earned on the amount withdrawn.  (Their disclosure can be seen here.)
You may open more than one no-penalty CD, which should enable you to divide your deposit amount into multiple tranches that can each be accessed one time without an early withdrawal penalty. There may be constraints on this however, so you should confirm the permissibility of your intended accounts configuration with a customer service representative in advance of opening your accounts.
A final note about the way we typically think of CD deposit terms:  We're accustomed to thinking of longer deposit terms as "worse" and shorter terms as "better", but in the case of no-penalty CDs, longer is better and shorter is worse.  This is because you always have the option to withdraw your funds at any time without penalty, so the deposit term only serves to help you by guaranteeing your rate for a longer period of time.  If rates were to drop lower in the 30 months following your account opening, then you'll be glad to have your rate guaranteed for 30 months as opposed to 11 months, as with competing no-penalty CDs.
You may also want to read this article comparing the market-leading, no-penalty CD products which, in contrast to this limited-time offer from AgFed, are offered continuously.